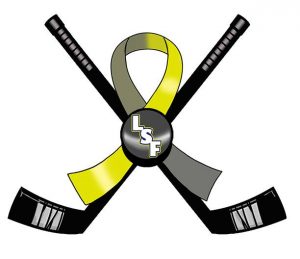 Announcing the Logan Strong Foundation
Jennifer, Kevin and Logan Fogg are thrilled to share with you the establishment of the Logan Strong Foundation*. The Foundations' purpose is to help raise childhood cancer awareness, and to provide items of comfort and support for children and families, while they are fighting cancer in and out of the hospital.
Our initial Event will be the First Annual Logan Cup, being held at Western Turnpike Golf Course in Guilderland NY, on May 17th, 2018. We will be doing our Foundation Ribbon Cutting just prior to Tee Off and are excited to be partnering with many local businesses for this event.  In addition, we will be hosting a networking cocktail hour and dinner starting at 6 pm, following the end of Tournament Play, for those who wish to support the Foundation and efforts, without Golfing.
We are excited for this event, and the possibility for helping families during this very difficult process, which we have experienced first-hand.
Registration for the First Annual Logan Cup Golf Tournament, and additional details on sponsorship opportunities, along with the Cocktail Hour and Networking Dinner, can be found at www.Facebook.com/LoganStrongFoundation.
*501c3 Status Paperwork filed.